Thank You For Your Patronage!
Be sure to check our website, Facebook, & Instagram pages for updates on our GIANT Flea Fair (weather pending). 
OPEN EVERY SUNDAY UNTIL NOVEMBER FROM 6am - 2pm!!
Vendors may arrive one hour prior to opening (5 AM) for set-up. 
We WILL NOT ask you for your space payment or to reserve your spot in advance. Payments will be made when you arrive onsite at Circle Drive-In for your space fee & selling permit!
Buyers - $1.00 entry fee per car
Please visit our "FLEA FAIR" page for more information.
*For updates please follow @CircleFleaFair on Facebook & Instagram*
DOUBLE FEATURE MOVIES  |  FRIDAY, JUNE 2ND & SATURDAY, JUNE 3RD
Screen One  |  "Spider-Man: Across the Spider-Verse"  |  PG  |  8:45 pm
Screen One  | "The Super Mario Bros. Movie"  |  PG  |  11:00 pm
Screen Two  | "The Little Mermaid"  |  PG  |  8:30 pm
Screen Two  |  "The Boogeyman"  |  PG-13  |  11:10 pm
*Movie times vary each week and will be updated prior to showings. 
Our on-site Box Office opens one hour prior to the first film of the evening.  You can purchase tickets in advance by clicking the button above.
2023 Pricing: Adults (13+) $9.00  |  Children (3yrs - 12yrs) $7.00  |  2 & Under - Free
Screen 1  |  Station 89.3                  Screen 2 | Station 91.1
*For updates please follow @CircleDriveInTheatre on Facebook & Instagram*
If you have been looking for a unique venue to host your next big event, consider inviting your guests to the Circle Drive-In!
We hosted many businesses, non-profit organizations, high schools, colleges, private organizations, public events & more right here at the Drive-In.
Day, Night, Weekend, & Weekday rentals are now available for the 2023 season! We will even help you show the perfect film on the biggest screen in NEPA for nighttime events!
You'll have the most unique experience at Circle Drive-In that your guests will be talking about your event for years to come!
2023 Concession Stand Menu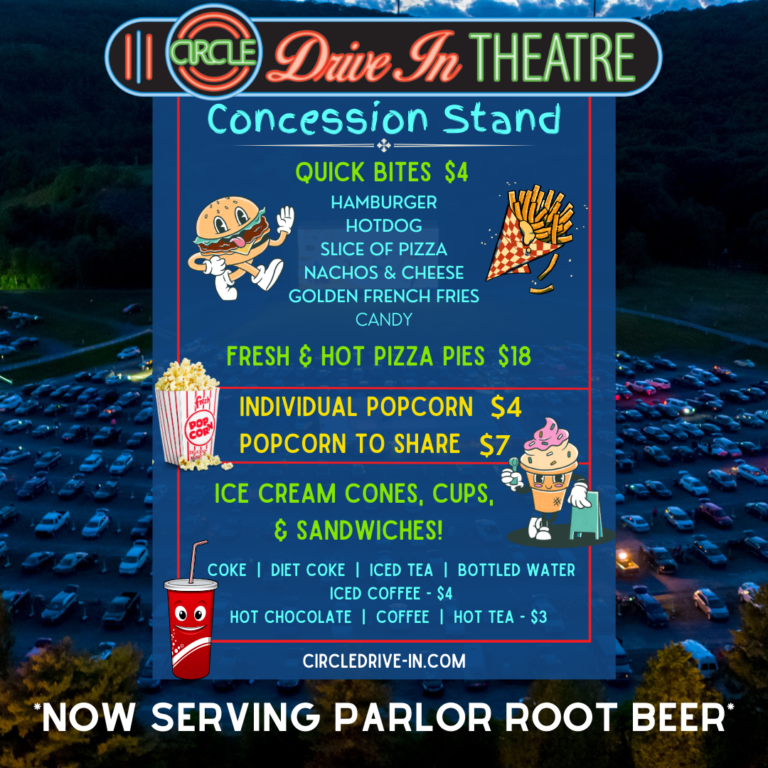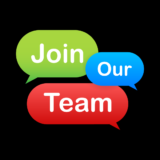 Looking for work?  We are hiring!